Copyright © 2012 All Rights Reserved.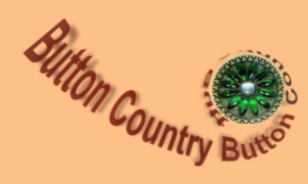 Deknetal Black Glass Patents
To download and print pdf's of information click these links:
(You can enlarge each by using your track pad or clicking the + symbol.)
This article was originally published in the 2009 Spring Edition of the North Carolina State Button Society Bulletin. The requirements for reprinting are (a) material is printed in its entirety; (b) credit is given to the NC State Button Society Bulletin; (c) material includes the author's by-line; and (d) a copy of the issue is sent to the North Carolina bulletin editor and the author. Anyone desiring to reprint this article may contact the author at for copies of the text and image digital files.
Click Links Below to See Deknatel Buttons:
and matching Patents:
References:
(1) The Big Book of Buttons by Elizabeth Hughes and Marion Lester. Boyertown, PA: Boyertown Publishing Company, 1981.
(2) Return Engagement of Black Glass Buttons by Smith and Fuoss, 1952
(3) US Patent and Trademark Office, Patent Images
(4) Official National Button Society Classification and Competition Guidelines (Blue Book)
Acknowledgements:
Lillian Ward and Louella Yeargain who kindly provided the author with three of the Deknatel face design buttons used in this article.
Pat Koehler who set me on the path to study the backs of buttons (and many other lessons).
Katrinka Quirk and Betty Korostynski for inputs on Leo Popper and Deknatel respectively. A special thanks to Joan Lindsay & Joy Journeay for their expert editing skills!