Copyright © 2012 All Rights Reserved.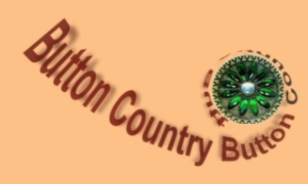 3rd Avenue Pictorial Buttons
To download and print a pdf of information about
3rd Avenue Pictorial buttons click here.
(You can enlarge the pdf by using your track pad or clicking the + symbol.)
To see the 3rd Avenue Pictorial buttons click here.
Identification:
Most are small at 11/16". I have one that is smaller at 5/8", three that are 3/4" and one round medium. Most are round but there are a few are oblong which, so far, are all medium. They have been reported as tested at .800+ silver but there is no silver mark. Most have no border (2 exceptions so far). There are back marks on one group that reads "Knopf König GRAZ". One part of this group has the back mark close in around the shank and the other has the back mark at the outer diameter of the back - maybe to make the letters larger and easier to read. There is a second group that has no back mark. So far, most examples in religious or religion related category are unmarked.
Participating in the Project:
Armed with this information and the pictures and worksheets provided, I hope this will increase your enjoyment and learning, and help you identify more of these beauties in your collection. When you find examples not yet shown, I ask that you please send high resolution picture(s) or other information so I can continue the inventory and update the worksheets for all of you. There are many on these pages that have not yet surrendered their identification. If you're able to identify one, please send me the information and it will be used to update the project and shared with everyone. Please share this article and the revisions on the 3rd Ave. Traders website with your button friends who are not online.
You may send anything you find, email me or 1157 N. Bayshore Drive, Valparaiso ,FL 32580.
Again, I thank you for any contribution.
Don Lanier
References:
(1) Charles W. Bush, Just Buttons - March, 1953 and April, 1953
(2) Elizabeth Hughes & Marion Lester - Big Book of Buttons, 2010. 2nd edition
(3) Just Buttons Editor, Just Buttons - February, 1954
(4) Charles W. Bush, Just Buttons - March, 1954
(5) Kitty Dillon, National Button Bulletin - May, 1993
(6) National Button Bulletin Editor, National Button Bulletin - May, 1997
(7) Elizabeth Hughes, National Button Bulletin - February, 2012
Acknowledgements:
My deepest gratitude to Lucille Weingarten, Bud and Connie Weiser, Barbara and Tom Barrans, Annie Frasier, Sue Marsh, Laurella Lederer, Renee Comeau, Amber Seward, William Hentges, Dr. Barbara Steingiesser of Meerbusch, Germany, and Members of the U.S. Embassy, Vienna, Austria. Special thanks to Paul Rice who collaborated in expanding certain areas of the research on the 3rd Avenue buttons, photographed the buttons shown on these pages, and who made the Button Country website available for this ongoing project. A special thanks to Joan Lindsay & Joy Journeay for their expert editing skills!
Note:
Several of the references refer to the 3rd Avenue buttons as silver or white metal with silver content since they tarnish and can be polished like silver. One source reported that the buttons had been tested at "0.800+ Silver but reported no supporting documentation of such a test. Thus, the author has added to his follow-up research actions to validate the silver assumption (or not).